The 74th Nuremberg International Invention Exhibition (iENA) in 2022 has been held at the Nuremberg International Exhibition Center in Germany from October 27th to 30th. More than 500 invention projects from 26 countries and regions including China, Germany, the United Kingdom, Poland, Portugal, South Korea, and Croatia participated in this exhibition. The "SD-A energy-saving fully automatic pulp molding tableware production equipment automatic intelligent production line" from Far East GeoTegrity Company won the gold medal of the 2022 Nuremberg International Invention and Technology Exhibition in Germany. The technological achievements of Far East GeoTegrity's inventions shined at the iENA exhibition in Germany, fully demonstrating the innovative strength of Chinese enterprises to the world.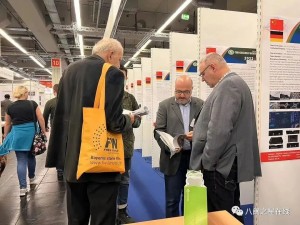 It is understood that the International Invention Exhibition (IENA) in Nuremberg, Germany, was founded in 1948. It is an international invention exhibition with a long history and far-reaching influence in the world. It is also known as the world's three major invention exhibitions along with the Pittsburgh International Invention Exhibition and the Geneva International Invention Exhibition, ranks in the forefront of the world's three largest invention exhibitions. It enjoys a high international authority and reputation due to its fair review, large scale and enthusiastic exhibitors.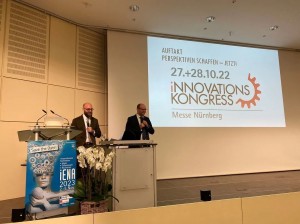 In the 30 years of innovation and development, Far East GeoTegrity has built a large-scale production base, assembled a strong and excellent R&D technical team, has high-precision mold production and manufacturing strength, and has advanced CNC numerical control processing equipment, implements international factory management, and leads to improve the industrialization, scale and digital level of the domestic pulp molding field. This time, Far East GeoTegrity conducted project selection before the exhibition, carefully organized and written application materials, and the submitted project was highly recognized by the international jury, and finally won the title of gold medal. Through the international stage, Far East GeoTegrity perfectly displayed the technological innovation achievements made in China.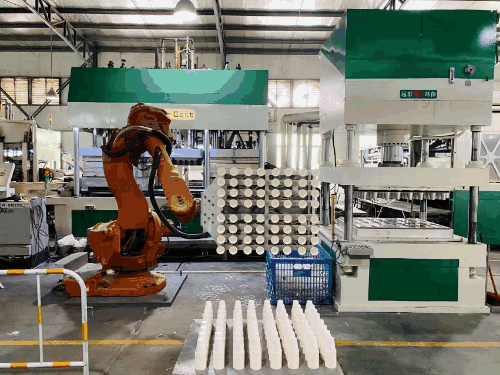 Why is Far East GeoTegrity's "energy-saving CNC fully automatic pulp molding tableware production equipment patented technological achievements" so favored by the judges? This is because it has several key process technologies: the raw materials are made of bamboo pulp, reed pulp, wheat straw pulp, bagasse pulp and other plant fibers to form pulp, and the leftovers and waste products in the production process are 100% recycled and reused; Heat-conducting oil is used to heat and process products, input from raw and auxiliary materials -- paper plate dissolution -- slurry transfer -- injection mold -- heating -- demoulding -- stacking and inspection -- disinfection -- counting and bagging integration , producing pulp lunch boxes, discs and other standard products. The patented technology free trimming and free punching can reduce the production cost by 10-15% compared with the traditional trimming products.
At the same time, the built-in manipulator is also used for transfer, hot pressing and drying. The two processes are completed, and the finished product can be directly produced without trimming and punching. One person can operate 2-3 sets of equipment, which can reduce the operation labor by 2/3 compared with semi-automatic equipment for trimming products. Reduce investment in robot and trimming machine equipment, save electricity and energy consumption of robot and trimming machine, reduce operation labor by 65%, eliminate manual injury accidents caused by trimming, reduce production cost by 15% compared with semi-automatic equipment trimming products. The production equipment realizes intelligent processing and production, with a yield of 98.9%. The entire production process is managed through integrated digital management, and there is no industrial sewage, waste gas, or solid waste discharge. The daily output of pulp molding equipment reaches 1800KG. Reduce labor and improve safety production factor; Hydraulic shaping of convex and concave molds is adopted, and food packaging containers that can be refrigerated and fresh-keeping can be produced by curing through the processing method of heat transfer oil heating. This product can be directly used for refrigerated and fresh-keeping food to replace other plastic products, it will not deform under high temperature and high heat and instant cold and hot state, it is impermeable, non-toxic and harmless, 100% recyclable after use, its industrial cost 30% lower than other similar products. This environmentally friendly food-grade tray (bowl) can be directly promoted to fast food restaurants (McDonald's, KFC, etc.) and supermarkets (fresh food, fruit, etc.)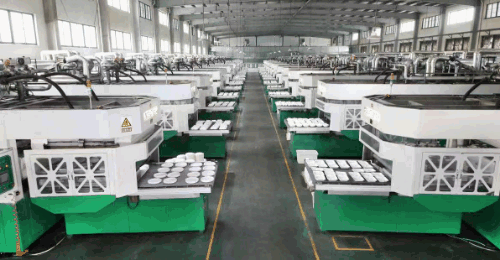 At present, the achievement of "SD-A energy-saving fully automatic pulp molding tableware production equipment automatic intelligent production line" has obtained a number of authorized invention patents and utility model patents in China, and the achievements have been extended to production and construction in many domestic provinces and cities such as Sichuan and Hainan. High-level patent certification, excellent product quality, and efficient and successful application fill the gap of domestic packaging technology in the international field, demonstrating that the technological achievements are internationally leading and well-known at home and abroad. The company has successively won honorary titles such as China's Top 100 Packaging Enterprises, China's Top 50 Paper Packaging Enterprises, National High-tech Enterprises, Fujian Science and Technology Little Giant Leading Enterprise, National "Green Factory", and National Specialized New "Little Giant" Enterprise.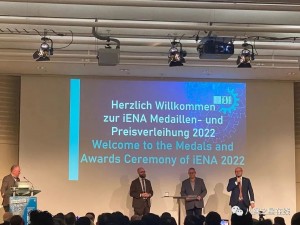 Under the leadership of Chairman Su Binglong, an outstanding private entrepreneur in China and an outstanding figure in China's packaging industry, the company's patented technology has been industrialized and transformed into industrial products. The products meet the quality standards of the European Union and the United States and are put into the market. In 2018, "Automated Pulp Molding and Forming Conjoined Machine and Its Technology" won the Gold Award of the 5th India International Invention Technology and Innovation Competition; The technology used" won the Gold Award of the Silicon Valley Invention Exhibition in the United States; in 2019, "Non-wood fiber clean pulping and intelligent energy-saving pulping and molding equipment" won the Gold Award of China (Shanghai) International Invention and Innovation Exhibition; Fully automatic edge-free pulp tableware equipment" won the Korea International Invention Gold Award; in 2022, "SD-A energy-saving automatic pulp molding tableware production equipment automatic intelligent production line" won the gold award at the International Invention Technology Exhibition in Nuremberg, Germany.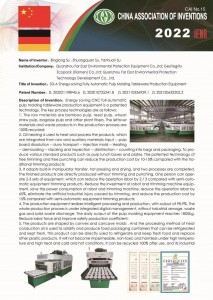 In the future, Far East& GeoTegrity will take the opportunity of winning the Gold Award of the 2022 Nuremberg International Invention and Technology Exhibition in Germany to continue to exert its technological and environmental protection innovation potential, empower the plant fiber environmental protection pulp food packaging industry in many ways, and provide energy-saving, efficient and high-quality solutions. , to contribute to my country's pulp molding, ecological green development, the new power of Far East GeoTegrity, help achieve China's "3060" dual-carbon goals, and write a glorious chapter of Far East GeoTegrity in the new era!