As people become more green-conscious, we see a surge in demand for bagasse tableware.Nowadays, when we attend parties, we see a preference for this biodegradable tableware. With the high market requirement, starting a bagasse tableware manufacturing or supply business seems like a profitable option. To understand why it is important for us, you first need to understand what this tableware is.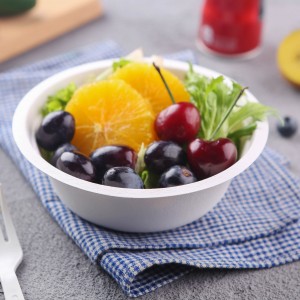 What do you Understand by Bagasse Tableware?
We can describe bagasse tableware as biodegradable tableware manufactured from recuperated sugarcane. It is an eco-alternative and stylish choice for party tableware in comparison to using polystyrene tableware. Being heat and cold resilient, it is an ideal option for different types of food items. The natural sugarcane fibres transform the tableware into a sturdy alternative to paper plates at an economic rate. Bagasse is not only an alternative to plastic tableware but also for paper made tableware. The sugarcane fibres help in the creation of rigid tableware. Furthermore, as it can withstand wet, oily or hot food without crumpling, it is more suitable than paper alternatives for events.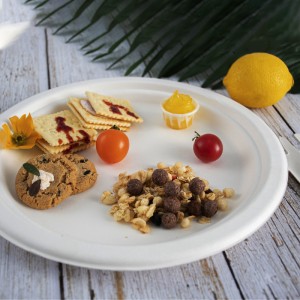 Why is there a Demand for Bagasse Tableware?
Bagasse is a biodegradable and eco-friendly solution to tableware manufacturing and usage. It is sustainable tableware that decomposes within 30-60 days from the disposal. On the one hand, when you choose bagasse tableware, you get a biodegradable option to plastic. On the other hand, it supports green initiates of saving plants. Bagasse being heat and cold resilient serves as a better alternative to paper-made plates, boxes, or similar tableware. Sugarcane bagasse is also hygienic in nature. Manufacturing sugarcane bagasse tableware has become essential in the modern world to reduce the effects of plastic disposal. To operate this tableware manufacturing business, you need to recuperate sugarcane and remould it into a paper-like material to prepare tableware. The material you obtain from recalled sugarcane pulp comes with attributes like recyclability, lightweight, and sturdiness, making it an ideal option for food packaging and event tableware.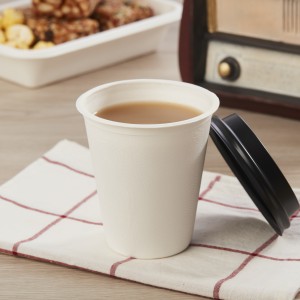 The major reason behind the hiked up demand for bagasse tableware:
Eco-friendliness.
Easy compostable.
Sturdier option to paper-made tableware.
Hygienic.
Heat and cold resilient making it ideal for food.
Easy availability.
Convenience of use.
Convenient branding option.
Pocket-friendly
The combination of lightweight and sturdiness makes it ideal for food packaging and delivery easy and "Green" raw material procurement process.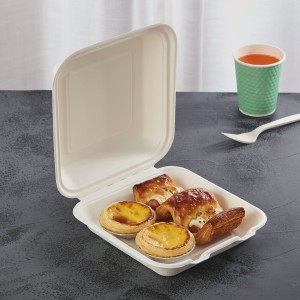 Far East & GeoTegrity has been deeply involved in the pulp molding industry for 30 years, and is committed to bringing China's environmentally friendly tableware to the world. Our pulp tableware is 100% biodegradable, compostable and recyclable. From nature to nature, and have zero burden on the environment. Our mission is to be a promoter of a healthier lifestyle.