Far East Fully Automatic Pulp Molding Machine SD-P09 For Producing Bagasse Coffee Cup Lids Well Tested Before Shipping To Customer.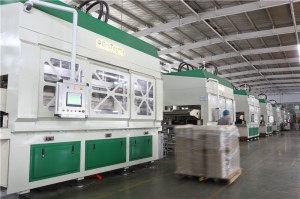 This machine daily capacity for 80mm bagasse coffee cup lids is more than 100,000 pieces, the coffee lid cup was designed by the Far East technical team with patent technology, the cups not only with nice appearance, high strength, the most important thing is that the lid can firmly lock the cup.
[video width="1912" height="1080" mp4="https://e537.goodao.net/uploads/sugarcane-bagasse-cup-lid-making-.mp4"][/video]
The customer highly appraised and appreciated the equipment and technical team of the Far East.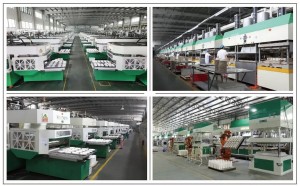 Far East & Geotegrity is the first manufacturer of plant fiber molded tableware machinery in China since 1992. With 30-year experience in plant pulp molded tableware equipment R&D and manufacturing, Far East is the premier in this field.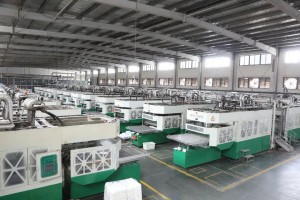 We are also an integrated manufacturer who not only focuses on pulp molded tableware technology R&D and machine manufacturing, but also a professional OEM manufacturer in pulp molded tableware, now we are running 200 machines in house and exporting 250-300 containers per month to over 70 countries across 6 continents.